March 8, 2023
Stanley FFA Receives Donation And Grant, Schedules Equipment Parade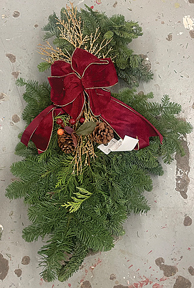 Stanley FFA would like to thank Pinnacle Agronomy of Stanley and Tioga as they took part in the CRYSTALYX Cares program to donate $2/barrel sold in October and November to our FFA Chapter, the support from this program was able to raise over $500 for our FFA program. We would like to thank all of the community members that supported this program and raised funds for our FFA Chapter.
The annual Drive Your Farm Equipment to School Day will be held on Wednesday, March 22nd to honor National Ag Week. This year we would like to extend an invitation for any Stanley FFA Alumni or local community members to join in our annual Farm Equipment Parade down Main Street. The parade will take place at 2:00 p.m. on March 22nd and we just ask that if you would like to bring equipment through the parade that you meet at the Train Depot at the north end of Main Street at 1:45 p.m.
Hess Corporation along with the North Dakota State Fair Foundation selected Stanley FFA to receive a $500 grant towards a community service project this school year and our members are excited to take part in the project. Follow along once we start our project on the Stanley FFA Facebook and Instagram Accounts.

---